The FLC extends SPECIAL THANKS to the 2020 National Meeting Sponsors
GOLD LEVEL SPONSORS
---
Tradespace
Tradespace connects IP generators with industry partners to get technologies from lab to market. Its IP platform enables Fortune 500 companies, small, and medium businesses to view over 500,000 available patents from federal labs, universities, and industry in the largest marketplace of available public and private lab IP, and provide powerful analytics and visualizations for federal labs to develop commercialization strategy, identify potential licencors, and engage with potential industry partners.
Contact Information: 1161 Mission St. San Francisco, CA 94103
Phone: 804-836-7938
Email: info@tradespace.io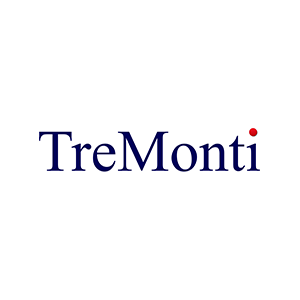 TreMonti
TreMonti Consulting is the leading provider of innovation management solutions across the research enterprise for government agencies, universities, healthcare systems, independent research institutes, and private enterprise. Whether working with a small organization with limited experience in research and innovation or a large enterprise with an established system and processes, TreMonti focuses on identifying each client's unique needs and crafting customized solutions based on a range of experience and resources.
Contact Information: 1939 Roland Clarke Place, Suite 150, Reston, VA 20191
Phone: 703-865-5211
Email: hstaecker@tremonticonsulting.com
Wellspring
Wellspring powers innovation for government clients, leading universities, and Fortune 500 corporations. Its Sophia software suite manages the entire tech transfer and IP management process, from online disclosures to patent prosecution to CRADAs and licenses, and much more. Wellspring is the only vendor in the industry that is FedRAMP In Process, enabling data for many government clients to be hosted securely. Wellspring offers an advanced scouting platform to identify potential corporate partners, conduct patentability searches, research technical solutions and is backed by industry-leading artificial intelligence.
Contact Information: 350 North LaSalle Blvd., Suite 1200, Chicago, IL 60654
Phone: 312-643-5100
Email: sales@wellspring.com
| Access Date | Quiz Result | Score | Actions |
| --- | --- | --- | --- |
Login Instructions
To access the virtual conference, please select the login button above and insert the email address you used to register and password.
Tech Support
This site has been optimized for Chrome, Mozilla Firefox, and Safari. If you usually use Internet Explorer, please switch to another browser.
Need further support? Please visit the FAQs under the Help Desk tab.